Everyone's idea of a perfect backyard is different. Maybe you want to roast marshmallows next to your fire pit, or maybe you're more interested in hosting barbecues for family and friends. No matter what kind of outdoor living space you have in mind, these five easy ways will help spruce up your backyard with just a few minutes of work.
These backyard ideas will help you create an outdoor living space you can enjoy for years.
Backyard ideas are more than just a place to hang out. They're also an opportunity to give your home a new look and feel, help it grow and stand out in the neighborhood, or create something that can be enjoyed by everyone—including you.
So, if you're looking for ways to spruce up your backyard without breaking the bank, here are five great simple and easy DIY ways to spruce up your backyard.
They'll add charm to any space while giving homeowners something fun (and cheap) to show off when friends come over.
1. Create a Relaxing Space with Comfortable Furniture and Decor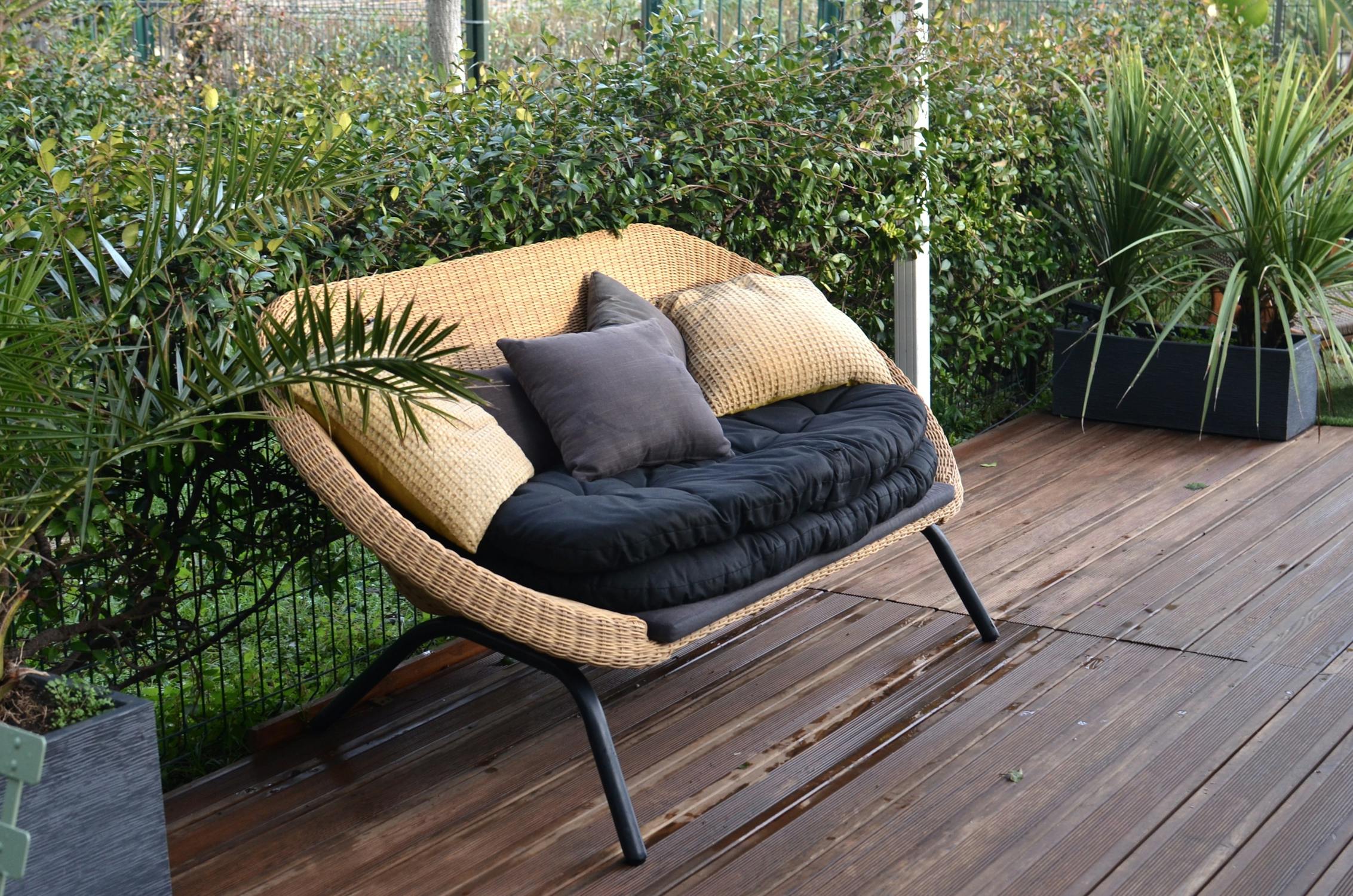 When you have guests over, it's always nice to have comfortable seating for everyone. You can add a patio set, outdoor chaise lounge, or even an outdoor couch if you have the space. Don't forget about some pillows!
2. Add some Lawn Games to make your yard instantly more fun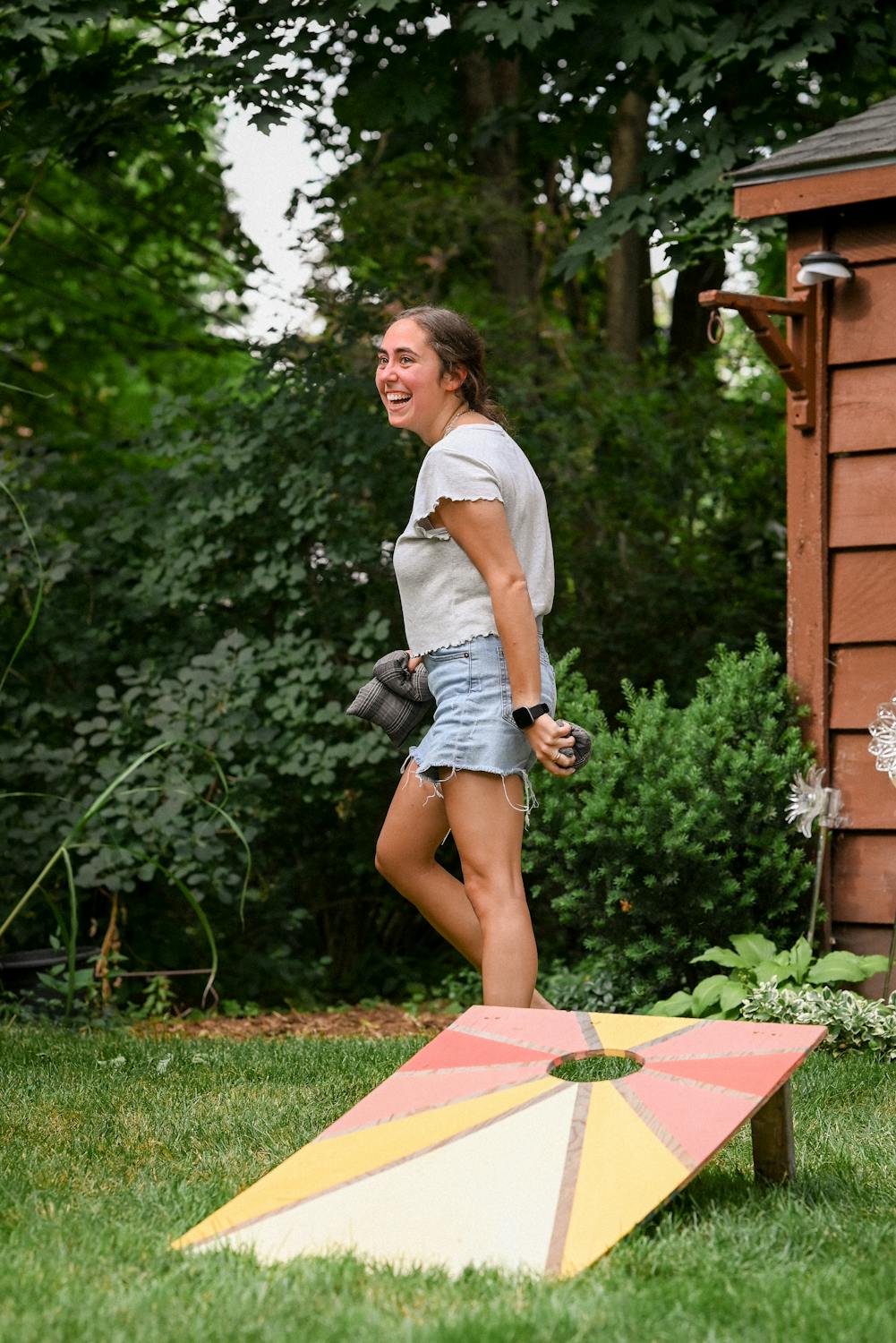 Have a little extra fun with lawn games! If you want to encourage people to come out and enjoy your backyard, then lawn games are a great way to do it! They bring out the competitive side of most people while also encouraging socializing. Some good options include corn hole boards, bocce ball sets, horseshoes boards and more.
3. Spruce Up Your Garden with Solar Lights
If you find yourself coming home to a dark and dreary backyard, it's time to spruce up your garden with solar lights. Solar lights are easy-to-install, environmentally friendly and safe—and they can also be used for security purposes!
If you have a small walkway that leads to your outdoor entertainment space, we suggest adding 3-6 pathways lights along the walkway so that it naturally leads you and your guests to your main space.
If it gets dark around your house, we recommend adding some wall sconces along the side of your house. You may consider using our amber glow to have a warmer effects for warm, summer nights - our customers find these much more aesthetically appealing than bright white lights.
Pro Tip: If you are installing a solar light in your garden, one of the most important things you can do is to ensure that it is placed in an area where it will get at least six hours of direct sunlight each day. This means placing it in one particular spot on your property and leaving it there year-round—even if there's snow on the ground during certain months!
4. Create an Outdoor Entertainment Area
This is the perfect place to set up your outdoor kitchen, patio furniture, and fire pit. If you're feeling ambitious, you could even add a bar! Just be sure to keep it all at a safe distance from your home in case of fire.
5. Add Special Touches That Reflect Your Style
This is the most important part of sprucing up your backyard. If you don't get this right, your backyard like it's your own and something you just clipped out of a magazine. Here are few ideas that you can do to add a flavor on your own.
Tiki torches: If this sounds like something that could work for you, we recommend adding tiki torches around the edges of your yard! This will create a warm glow, with dancing flames throughout any evening events held in your backyard and make them instantly more pleasant for everyone involved!




Hammocks: A hammock can be used by many different types of people both young and old alike! Whether it's just hanging out after work hours or relaxing during summer months while listening to music from nearby speakers; there isn't anything more relaxing than lying down inside one with nothing else going around except nature itself!




Garden Decor & Statues: Have a favorite character of love art? You can add a little more character and quirkiness to your garden by adding a few gnomes, panda, or even Buddhas around your garden.



Conclusion
We hope these backyard ideas have inspired you to spruce up your outdoor living space. Whether you're looking for ways to add more plants or create a relaxing space, we have a solution that will work for you. From simple tweaks like adding lawn games to installing solar lights around the perimeter of your property—there are plenty of possibilities out there! And if all else fails, just remember: whatever style of decoration works best with your personal taste is what matters most when trying out new ideas.