Your backyard is one of the best places to relax and enjoy the lovely weather. If you have been dreaming about making your backyard look even better but don't know where to start, we're here to help! We've outlined some quick tips for turning your backyard into something special. The possibilities are endless!
Backyard Lighting
If you're looking to add that special touch to your backyard, lighting is a great way to do it. Backyard lighting is a simple way that can instantly change the vibe or ambience of your space.
You can use lighting to go from a minimalist setting, to a romantic setting or even a fun part setting.
For an easy and budget-conscious solution,  you may want to try out some solar lights. You can easily place them throughout your backyard and rearrange them depending on the event or party you throw! And if your backyard has a lot of open space with lots of sun exposure, it could be the most cost-effective thing to consider, instead of running long wires and extension cords everywhere.
There are so many different types to choose from, too! You can find solar lights that look like lanterns and others that resemble candles or Christmas trees. And if you're looking for something more specific, such as pathway lights or even accent lighting, there's plenty of options out there.
Outdoor Decor
Outdoor decor is another great way to personalize your space and make it uniquely yours. You can pick different sets of statues or sculptures to tell a story about your travels or beliefs. Or just add some whimsical fun to an otherwise straightforward design.
Outdoor Furniture
Outdoor furniture is a great way to make your space more inviting for family members, friends, or other guests. The options are endless:
Have some great outdoor seating. There are many furniture sites with great deals on lawn chairs, recliners, or weather-proof sofas & cushions. Our favorites include Wayfair, Overstock, and Amazon,

Umbrellas provide shade from the sun while adding color and style to your yard.

Hammocks are great for relaxing while reading a book or having a conversation with friends and family members who visit during the day. You can even get inflatable hammocks that pack away so they don't get dirty at night.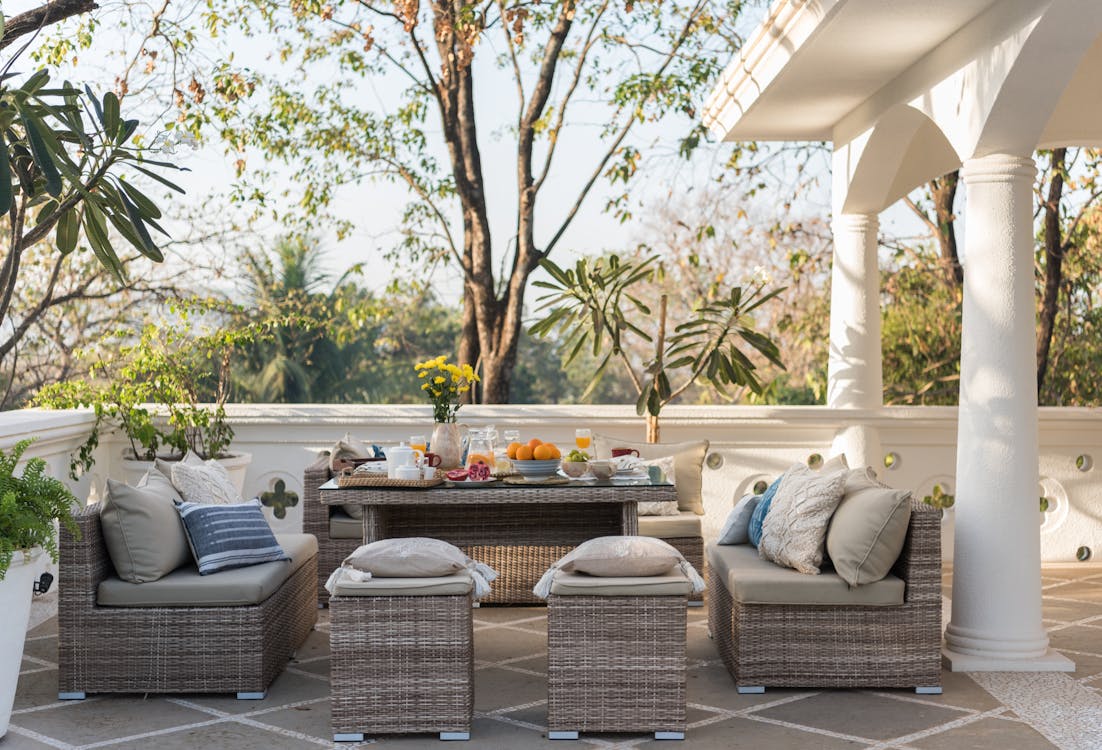 For a more permanent solution, consider adding an outdoor fire pit so that people can enjoy roasting marshmallows over glowing coals at night!
Add some Greenery
Plants are a great way to add color and fragrance to your backyard. Herbs are perfect for adding flavor to your meals, while flowers can be used as decorations for parties or just for everyday enjoyment. Trees can help with storm water runoff, and some even provide shade during the summer months.
Many people choose plants that are not native to their area because they're pretty or smell good (or both!). While this may seem like a good idea at first glance, it could actually lead to problems in the future: some invasive species have been known destroy entire ecosystems by crowding out native vegetation or competing with other species for resources such as water and nutrients; others carry diseases which can harm humans or animals if ingested by eating fruit from infected trees.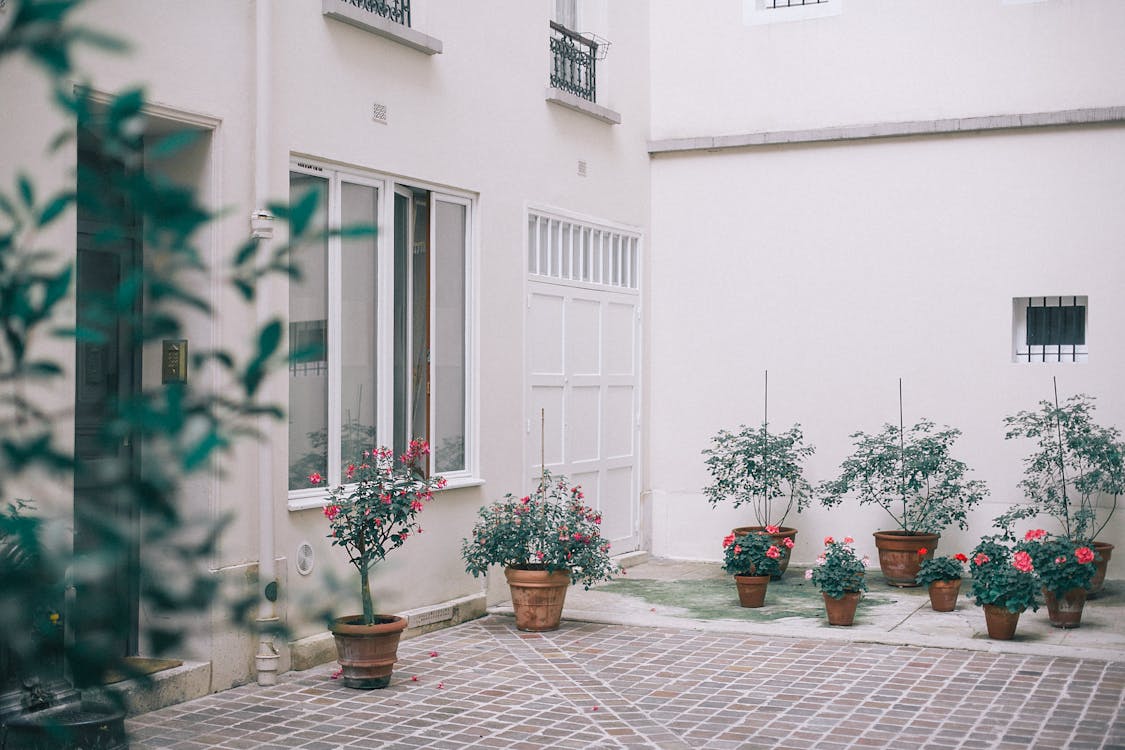 To keep things simple, we recommended some potted plants as a starter before doing any deep landscaping work ;)
Just have fun with it!
We hope this post has inspired you to make your backyard look awesome. We know how much work it can be, but with these tips, we promise it will be worth it!