Superbowl LVII (57) is here! And you want to host a memorable Superbowl watch party for all your friends and family. Whether you're rooting for the Kansas City Chiefs or the Philadelphia Eagle, we've got you covered with some pro on how to throw a successful Superbowl party and make sure it's memorable for all of your guests!
It's Superbowl Sunday! Are you ready to show your fandom?
The Superbowl is one of the most anticipated days of the year. It's a time to get together with friends and family, and enjoy some great food while watching some of your favorite players face off in an epic battle.
But what if you want to make sure that your party goes above and beyond? Here are a few tips for hosting a memorable Superbowl gathering:
Be ready for the game! Make sure you have enough food on hand so no one goes hungry during halftime or between quarters. You never know when someone might get hungry--it could even be after halftime!
Get drinks! This seems obvious, but sometimes people forget about drinks until they're thirsty again and realize there isn't any left in their glass (or cup). Make sure everyone has something to drink before kickoff starts. Make them super accessible with coolers, an outdoor mini fridge, or even a drink dispenser with a spout.
Create a football-themed invite or flyer!
Bring some creativity when sending out your invites. We recommend using Canva. It's a free online software with thousands of existing templates and a easy drag-n-drop interface where you can find images, clip art, choose between fonts and more.
Make sure to include all the important details: date, time, location and RSVP information. You can also include any other pertinent information that you think will help people get excited about the party!
Check out this free template to get started.
The invites should be sent out this week that people have time to RSVP and plan their day around the event. Include the date, time, location (including an address) and dress code for your party on the invite. If there's any special information about transportation or parking at your house or venue, include that as well.
Decorate with football-inspired items!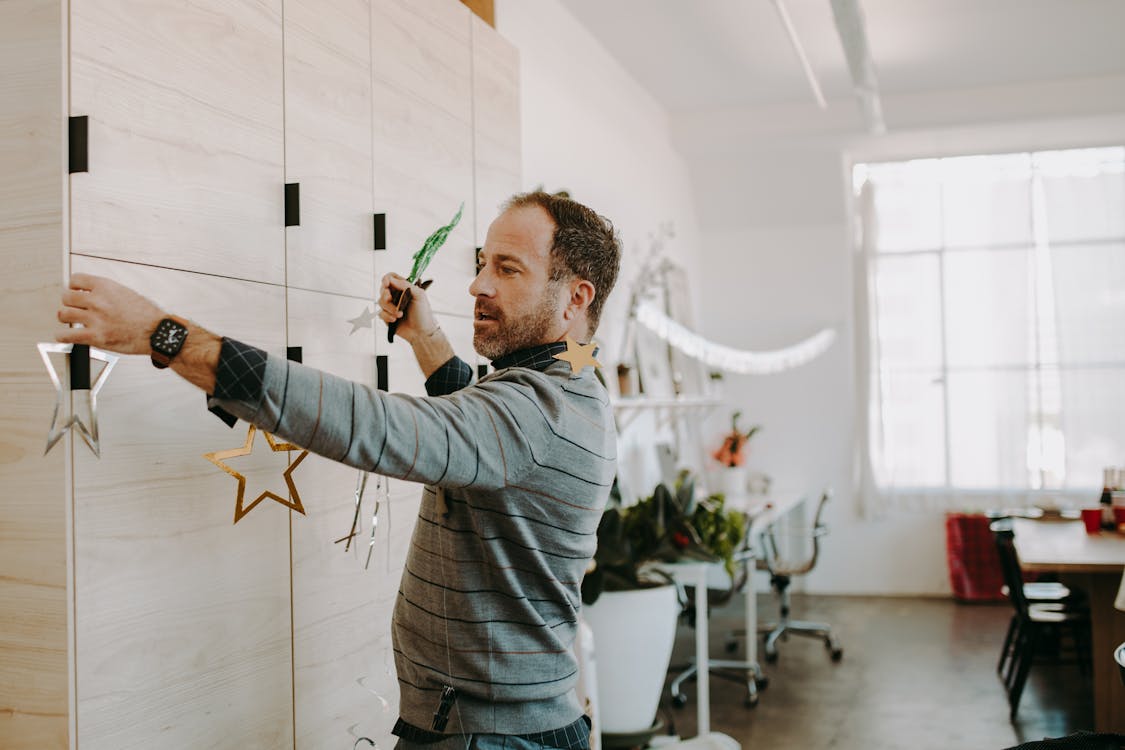 It doesn't hurt to show your fandom by putting some memorabilia or fan gear on display. Hang football jerseys, helmets, posters, and pennant banners.
For your friends who may be rooting for the opposing team, it doesn't hurt to make them feel welcome by including some of their own fan gear and decorations.
Go the extra mile: Even add a giant, life-size fathead sticker on your wall!
Pro Tip: Check out the dollar store. It's a great way to stock up on party supplies for cheap
The best part about shopping at the dollar store is that you can get everything from decorations and food to party favors for your guests all in one place!
The Dollar Tree is a great place to stock up on supplies for your big game day celebration. You can find everything from decorations for inside or outside of your house as well as plates and cups for everyone who attends. Plus there's no need to worry about buying too much because everything is priced so low that it won't break the bank if you end up getting more than enough items.
Make football mini appetizers and have them ready when guests arrive.
You can make football shaped appetizers, sandwiches and desserts. You can also use a cookie cutter to cut the shape of a football out of your favorite type of dough (pizza dough or pasta).
Be sure to to get enough food for each guest! Stock up on wings, burgers, hot dogs, fries, and other snacks. There are thousands of recipes out there for a BBQ that will impress your guests.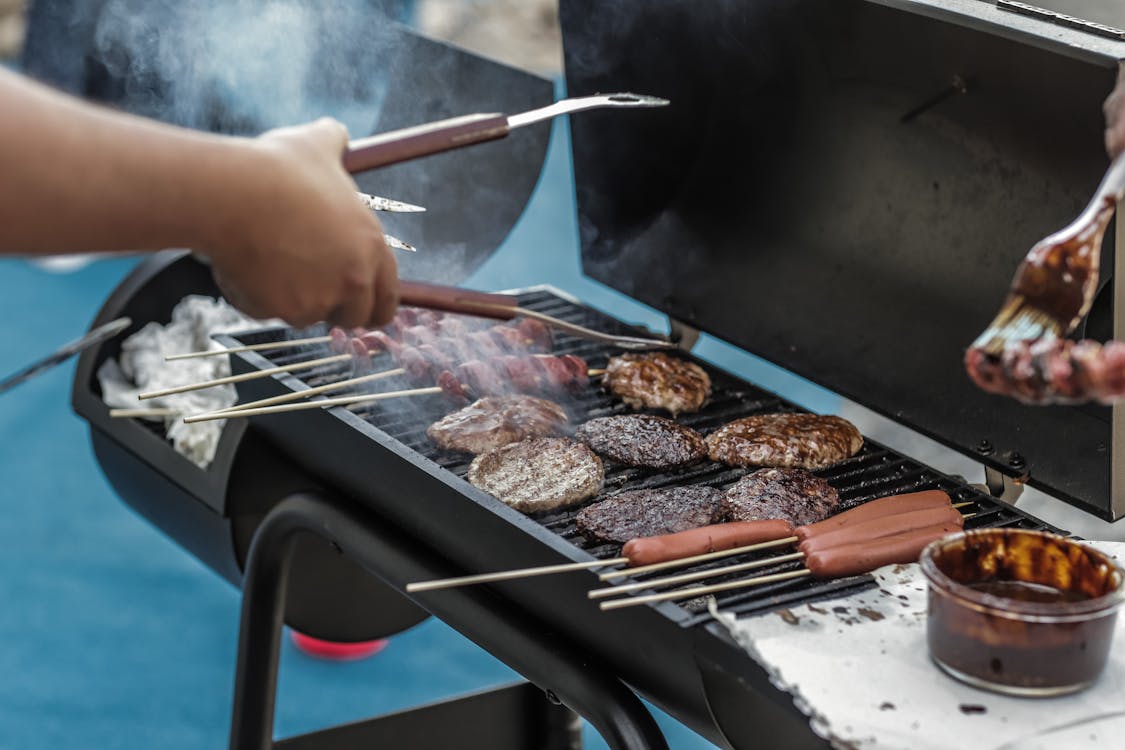 Decorate by lighting up your backyard!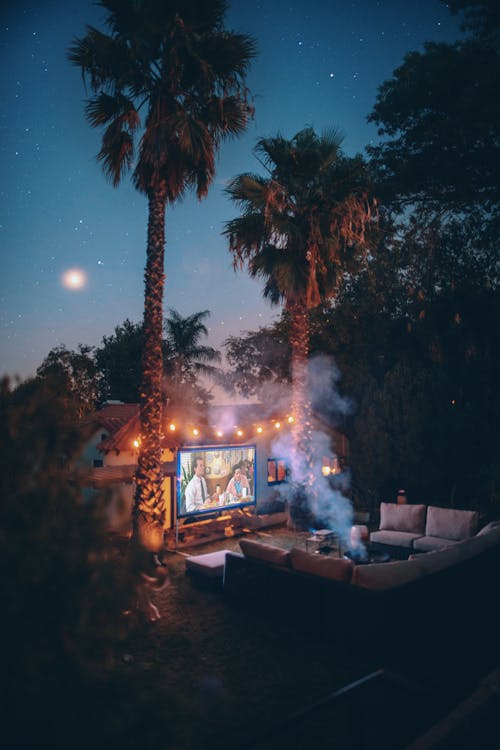 This can be achieved with inexpensive solar lights. Some solar lights are all year round, some are seasonal but still weather-proof and durable in all seasons. Solar pathway lights can come in handy for yards that people walk through a lot and most are easy to set up and won't break if they tip over (since the source of light is at the top). You can even get solar garden lights for an added decoration boost!
Pro Tip: Solar Pathway Lights
Solar pathway lights are a great way to decorate your yard without having to worry about electric cords or batteries! By lining them along a garden walkway, you can lead your guests directly to where all the action is happening.
Solar pathway lights are affordable, easy to install and can be used all year round. They come in many different styles and sizes, so you can find exactly what you're looking for at an affordable price.
As it gets dark outside, solar lights can also be a safe way to keep your backyard lit.
Featured Product: Techko Solar Pathway Lights
In order for your party to be successful you need to prepare ahead of time and make sure you have everything so that you can enjoy the game for yourself, too!